A new Bio2Grid station in production!
Published on 7 June 2019
The construction of the next Bio2Grid at gAvilar is in full swing! This Biomethane grid entry unit has
a design pressure of 80 barg with a final capacity of 10.000 m3/h. A total-solution built for our
customer SCW Systems Energy in Alkmaar, NL. For grid injection of Biomethane, produced by
gasification of Biomass in Supercritical Water.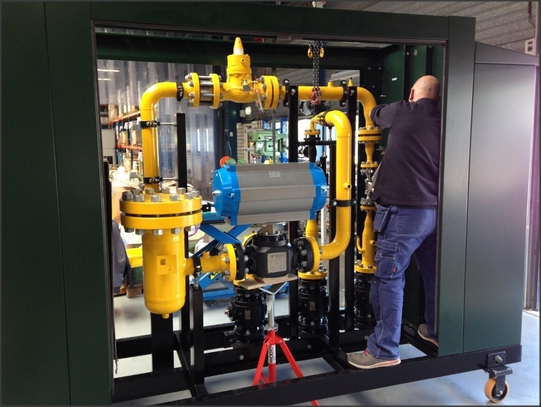 Return