Welcome to
gAvilar BV
Specialist in control equipment for gas distribution
service@gavilar.nl
View our new Electronic Gas Conversion Device, the gFlow 1500 (click on the photo)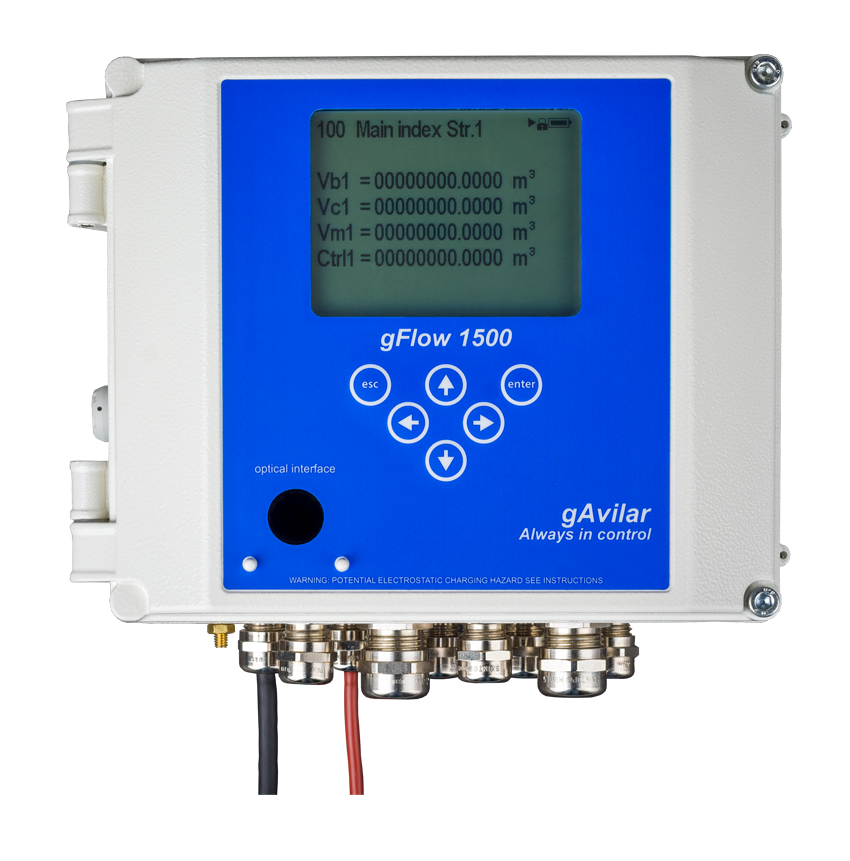 Get to know us
gAvilar is a specialist in the design, construction and installation of gas pressure regulating and measuring stations. In order to provide our customers with the best possible service, we have developed a modular construction principle which enables us to complete projects in short timescales. Thanks to the compact construction method, we are able to construct stations in a highly cost-efficient way. Additional benefits for our customers are low maintenance costs and the fact that our systems are highly suited for installation in buildings, residential areas and urban areas. Additional we also produce so called Bio2Grid stations which are the connection between a bio methane production installation and the public gas grid.

The production of the WM series low-pressure residential regulators and shut-off valves takes place on a fully automated robotic production line. The regulators and shut-off valves are available in various versions, to enable you to always have the correct one for the job and they are all supplied with a Gastec QA label.
For the purposes of installing a gas meter in the home, we have gas meter bars available in addition to the standard suspension brackets, which can be supplied as a complete connection package if desired. This meter bar can be fitted with a residential regulator, a shut-off valve or a combination of these two. The gas meter bar comes with a Gastec QA label as well.
Since 2017, we expanded our product range with Volume Conversion Instruments (EVHIs) and related communication equipment.
Check the latest news on the website's news page or on our Linkedin page.

I want to know more
Our products
Residential Regulators & Shut-Off Valves

Meter Bars & Connection Sets

Electronic volume converters
Our services
The most optimal combination of experience and reliability.
We are ready for advice, project management, construction, commissioning, renovation and all service issues. Our professionalism in measurement and control for gas distribution is no coincidence. We have experience in developing and producing controls for gas distribution for over 160 years.
We offer the solution for those who need everything "well organized"!
Directly to Service and Maintenance
It's never convenient for you,
but it always is for us
As a service organization in the (natural gas) process control industry, we offer you professional service and maintenance 24 hours a day, 7 days a week. Our service technicians operate nationwide and offer brand-independent service and maintenance.
Downloads
Most popular downloads