Gas distribution station Spaklerweg Amsterdam
Published on 1 June 2018
In June 2018 a new gas distribution station was put into operation at the Spaklerweg in Amsterdam
which was built by gAvilar on behalf of Liandon.
The installation consists of 5 streets from 8 bar to 1 bar with a capacity of over 50,000 Nm3/h and
2 streets from 8 bar to 100 mbar capacity approximately 6,000 Nm3 / h. Also a large test installation
was created in this building. With this installation it is possible to test individual gas equipment to
complete installations under gas conditions. Unique for the construction of the installation was that
both pipe sections, foundations and pipe supports were manufactured in advance after which everything
was preserved. After that the parts were delivered in the right order and assembled on site This has
resulted in a very short construction time. We can look back on a very nice and successful project with
a very satisfied customer.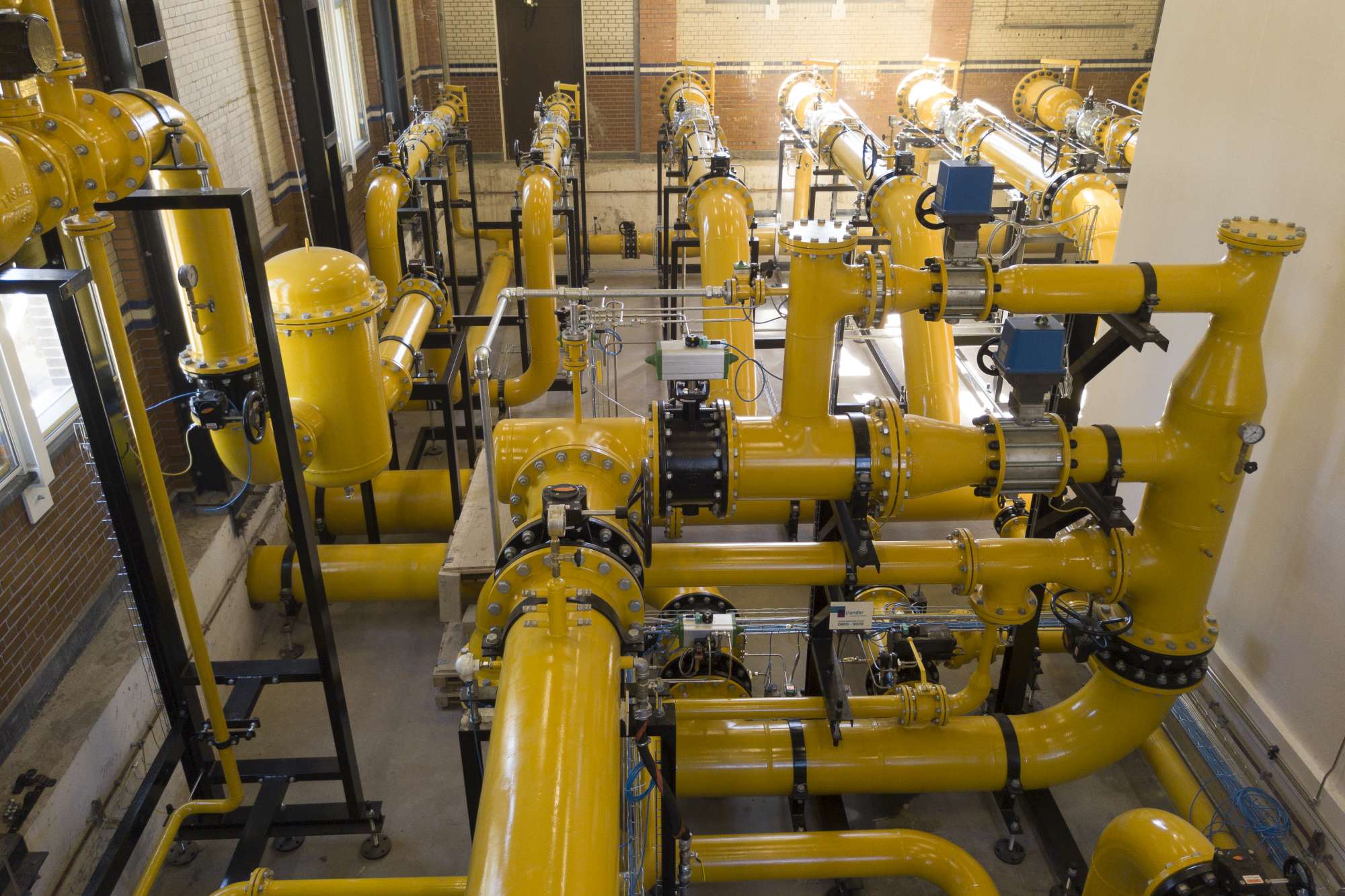 Return