gAvilar Command Valve
Published on 16 February 2023
Because we still believe in a future of natural gas and soon hydrogen, we have developed a new command valve.
A command valve measures the outlet pressure of a measuring and control installation. If it exceeds the desired value, it switches
and sends 8 bar to an actuator mounted on an inlet valve. The gas train in question will then be closed.
In this way, construction can be very compact and efficient. The command valve is very accurate, pre-pressure independent and
not unimportant H2 Ready!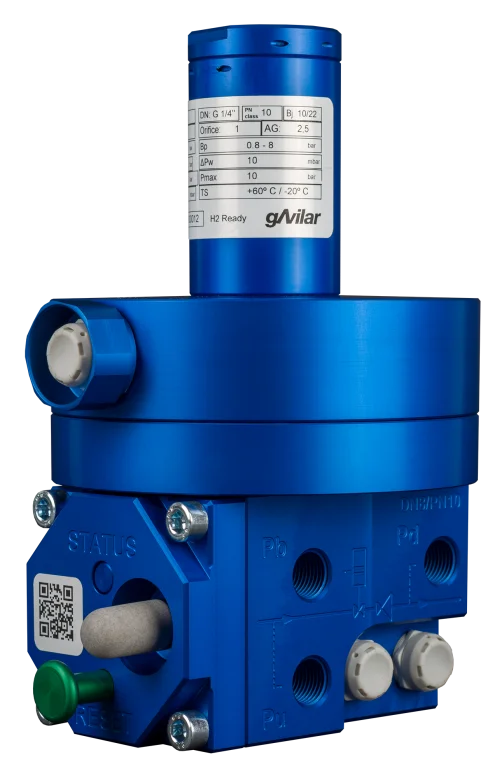 Return